Tasmania Police on the Responsible Service of Alcohol
The following article is an excerpt from the December 2017 edition of our magazine, the Hospitality Review! Read more via this link.
As this calendar year draws to an end and the festive season closes upon us it is an appropriate time to revisit the concept of responsible service of alcohol.
The period leading into Christmas and New Year commonly finds licensed venues hosting parties (end of year functions), and / or increased patronage due to people who find their way into your venue after celebrating a function at their respective work places.
Many of these persons are not regular drinkers during the course of the year and a combination of factors can lead them to becoming intoxicated, with an associated inability to recognise they have "reached their limit."
This is where it becomes incumbent on venue staff to assist such persons in ensuring their celebrations do not progress to such a point where ramifications arise for both hotel staff and their patrons.
As you are no doubt aware, section 78 of the Liquor Licensing Act 1990 states:
A person must not sell or serve liquor on licensed premises or permit premises to a person who is intoxicated.
I recognise the challenges that inexperienced staff may encounter when attempting to determine if they should continue to serve alcohol to a patron.
Arguably this decision became a little easier with the introduction of the amended legislation 12 months ago which uses the term "is intoxicated" as opposed to the previous "appears to be drunk." The new legislation encompasses those individuals who may have consumed other substances including illicit drugs which may result in intoxication, and as such place an increased onus on paying close attention to the condition of all patrons.
Employees within the hospitality industry are expected to demonstrate an increased ability to detect intoxicated patrons by virtue of their role, their experience including the successful completion of Responsible Serving of Alcohol (RSA) courses.
What police continue to see when investigating RSA matters is that bar staff will often state that it was easier to just serve a combative patron with 'one more drink' rather than to refuse a combative patron, to avoid confrontation. This action could cost you significantly more than a confrontation with an intoxicated patron if the offence is detected by police.
It is important in these circumstances that bar staff, and in particular any junior bar staff under your employment, feel that they have the support of management and licensees because if they do not enjoy management support, your staff may feel that a sale is more important than refusing an intoxicated patron.
Informing your staff that they have your support when making such decisions, the flow on effect will hopefully decrease the amount of intoxicated patrons and see less offences being detected by police.
May I take this time to wish all THA members and their families a safe and happy Christmas and a prosperous new year.
As always, I am eager to maintain a proactive relationship with all industry stakeholders, as such I encourage you to contact Southern Licensing Services on 6173 2758 for any future assistance.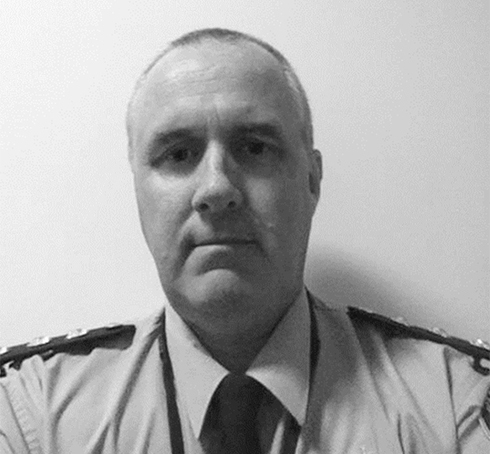 Southern Districts Support Services